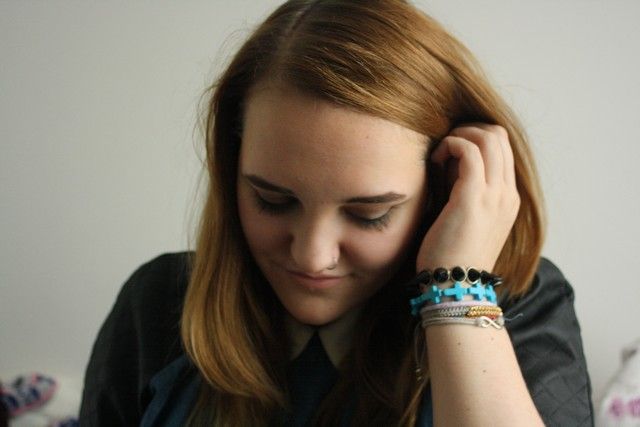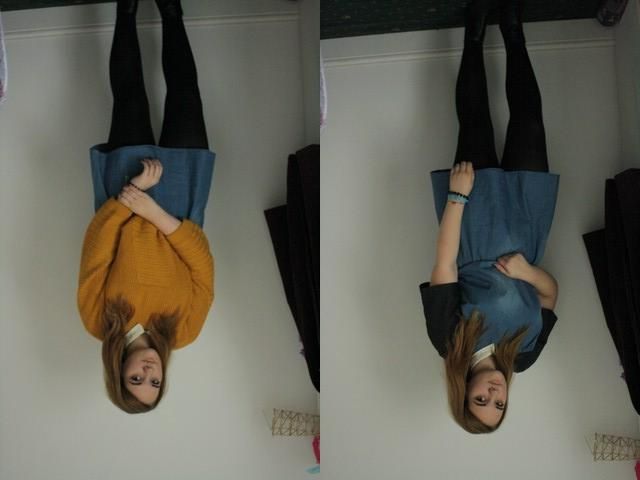 {Dress, Shirt, Boots, Cross Bracelet: Primark; Jumper: River Island; Belt: New Look}
{
Lookbook
//
Youtube
//
Chictopia
}
Today I present you my new dress! I bought it at Primark a few days ago and I absolutely adore it! The leather sleeves are quilted and the zip in the back is a nice detail. Unfortunately it is too long for me so I'm wearing it with a belt for now! Might take it home with me for Christmas and make it a bit shorter.
Also you can see a lovely video after the pictures I know the quality isn't that brilliant but I blame if on the awful lighting I had this morning! Tell me what you think about it and if I should do more. I will do more no matter what you say :D
Other exciting news! I finally have my own domain so if you were wondering why my blog wasn't really working the last few days or why you were directed to www.oldcaledonia.co.uk. Right now it's only working with "www" but I'm working on it to work without "www" if you could help me that would be really lovely!
Also I forgot to tell you guys that I actually wrote a few guest posts for Look Addict:
Fall Accessories: Rings, Bracelets & Earrings
Necklaces
Brown Recluse - Impression Of A City Morning
Marie x
Tumblr // Twitter // Bloglovin' // Facebook