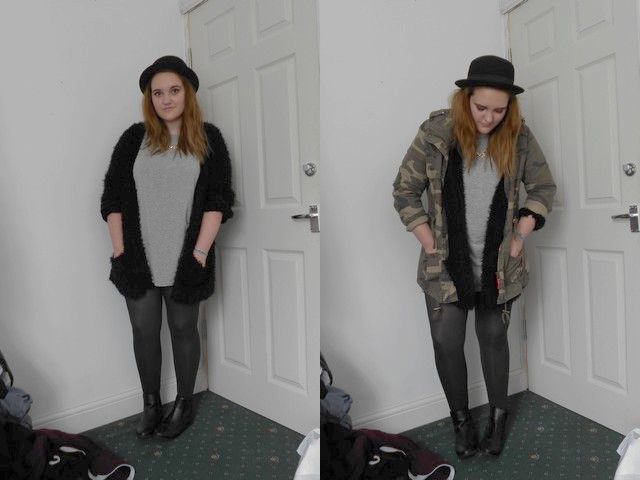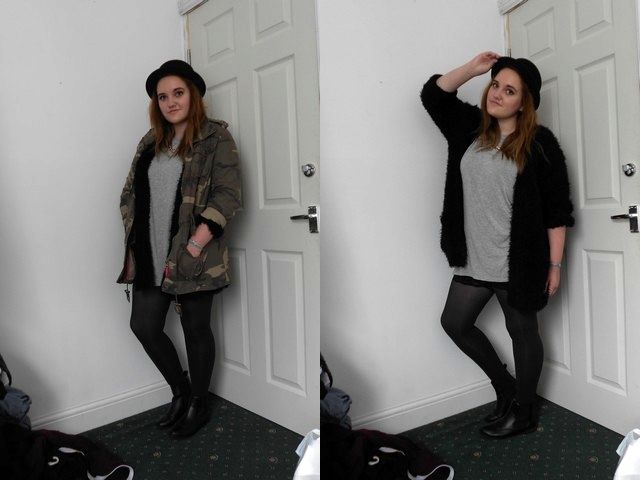 {Dress, Cardigan, Jacket, Boots: Primark; Hat, Socks: H&M; Necklace: Clairs}
{
Chictopia
//
Lookbook
}
Ohu that's a very Primarky outfit! But I still like it. The dress, I guess it's actually a shirt that I just bought too big, has fake leather sleeves which is really cool and the material is quiet thin and soft so very nice to wear. I love the cardigan it's just so fluffy and cosy I could wear it all the time.
I actually wore this last week, I couldn't be bothered to take a new outfit because I don't know why but I'm quiet exhausted.
I was shopping so much in the last three weeks, I think it's even too much for a haul. I actually had to buy quiet a lot of stuff for my course, because I needed clothes, which could get dirty and to be honest all the stuff I brought from Germany, actually shouldn't get dirty. So I went to Primark and bought a lot of t-shirts and stuff to get dirty. I think about posting them but I'm not sure so if you want to see them just tell me.
Ellie Goulding - Salt Skin
Marie x